The Ultimate Guide to Home Care Planning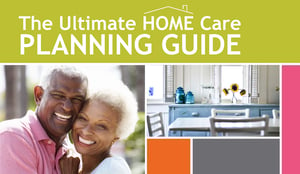 According to AARP, 90 percent of people 65 and older want to stay in their home as long as possible, and 80 percent think their current home is where they will always be. It makes sense; home is familiar, close to friends and neighbors, and provides a sense of independence.
However, life changes as we age. There are times in a person's life when they need some help to stay home and live independently. Friends and family members might chip in, but when they're not available or it's more than they can juggle, that's where home care comes in.
Our free eBook, The Ultimate Home Care Planning Guide, will help you understand:
If you have questions along the way, don't be afraid to reach out. We're available around the clock to help.
Our mission is to help people live their best life possible.