The Ultimate Home Care Planning Guide
It shouldn't come as a surprise that people want to be at home. According AARP, 90 percent of people 65 and older want to stay in their home as long as possible and 80 percent think their current home is where they will always be. It makes sense; home is familiar, close to friends and neighbors, and provides a sense of independence.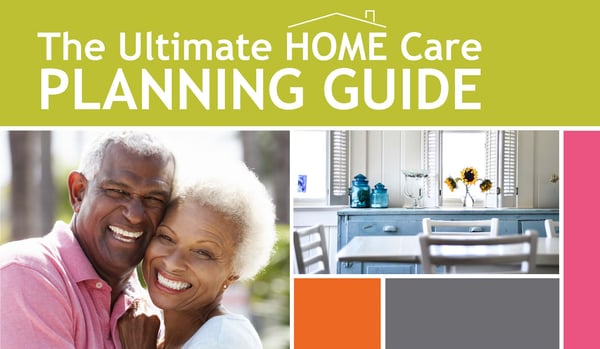 However, life changes. Sometimes gradually – Mom's Alzheimer's progresses. It's getting harder for Dad to get around the house. Other times, it's instantaneous – Mom falls. Dad has a stroke. Whatever the reason, there are times in a person's life when they need help. Friends and family members often chip in, but sometimes they're not available, or it's more than they can juggle.When care becomes a challenge, several options are available, one of which is home care.
Our free e-book, The Ultimate Home Care Planning Guide, will help you understand:
What home care is

How home care could be beneficial for your loved one

How to talk with your loved one about home care

And so much more
If you have questions along the way, don't be afraid to reach out. We're available around the clock to help. Our mission is to help people live their best life possible.