There are simple things you can do to make a home safer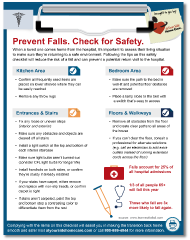 At Your Side Home Care understands how important it is for your loved one to remain as independent as possible. Part of this independence includes living at home. It's important for someone to evaluate any safety concerns or tripping hazards in order to reduce the risk of falling.
With our Fall Prevention Checklist, learn about potential hazards common in these areas of the house:
Floors & Walkways
Entrances & Stairs
Kitchen
Bedrooms
We can help make the transition to home care a safe and smooth one. Fill out the form to download your free Fall Prevention checklist.